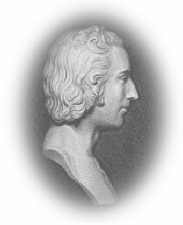 100 - 102 Crowhill Road Bishopbriggs Glasgow G64 1RP
"I have devoted myself to the cause of the people.
It is a good cause… It shall ultimately prevail…
It shall finally triumph"
Thomas Muir (Aug 1793)
of Huntershill (1765 – 1799)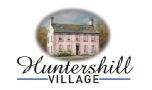 Scottish Charity Number: SCO 41688
The Friends of Thomas Muir charity
dedicated to maintaining the memory of
Thomas Muir of Huntershill
'Father of Scottish Democracy'
A working partnership between East Dunbartonshire Council and members of the community.
Friends of Thomas Muir board currently include;
Chair: Jimmy Watson (Huntershill Village)
Secretary: Don Martin (Local historian and author)
Treasurer: Cllr Gordan Low
Community members
Walter Bell, Tony Waterson, Arnie Faichney, Tom Crainey, Carol Primrose, Cllr Eric Gotts, John Watson and Alex Watson (Huntershill Village)
East Dunbartonshire Councillors
Cllr Gordan Low, Cllr Michael O'Donnell and Cllr Alan Moir.
The association's objectives are:
To advance the education of the public in Scotland and the wider world about the life of Thomas Muir - "the Father of Scottish Democracy" and to further this interest through the creation and development of activities and initiatives pursuant with the advancement of citizenship and community development, advancement of the arts, heritage culture of science, the provision of recreational facilities or the organisation of recreational facilities with the object of improving the conditions of life of the general public at large.
Any profits or surpluses made by the FOTM Charity will be invested back into it and used to support its charitable purposes