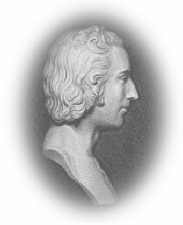 100 - 102 Crowhill Road Bishopbriggs Glasgow G64 1RP
"I have devoted myself to the cause of the people.
It is a good cause… It shall ultimately prevail…
It shall finally triumph"
Thomas Muir (Aug 1793)
of Huntershill (1765 – 1799)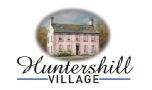 The Thomas Muir Heritage Trail
Walking in the Footsteps of the Father of Scottish Democracy
An 18 km heritage trail linking the Campsie Fells to North Glasgow through beautiful countryside, villages and towns, visiting sites significant in the life of Thomas Muir.
The heritage trail can be cycled or walked in either direction, in its entirety or in parts. It naturally breaks into stages and there are opportunities for refreshments and diversions along the way.
Most of the Thomas Muir heritage trail is on established off-road paths which are fairly flat and well-made.
Between Clachan of Campsie and Kirkintilloch it follows the Strathkelvin Railway Path – a former branch line from the Glasgow–Edinburgh railway – and between Kirkintilloch and Bishopbriggs its route is the towpath of the Forth & Clyde Canal.
Elsewhere the trail follows streets through Kirkintilloch and Bishopbriggs. Waymarkers make the trail easy to navigate and on some of these waymarkers there are QR codes which, if you have a smartphone, allow you to access information relevant to the sites and to the story of Thomas Muir.
For a fuller account of Muir's life, look out for the companion booklet,
'The Life and Times of Thomas Muir'.
Both of these publications are now available to download free of charge
(Iphone not currently compatible with flash - view on android, Mac or PC)
Main point of interest on route
Heritage Trail maps and booklets
Available at the following venues
Clachan of Campsie Tea Room
(1) Clachan Of Campsie
Old Campsie Parish Church and St Machan's Grave yard

Ruin of Old Campsie Parish Church

Rev James Lapslie was the minister of Campsie Parish Church

Lapslie was an intimate friend of the Muir family, enjoying their hospitality, sometimes for weeks on end. He was financially supported by them for two years. However, he achieved notoriety by his betrayal of Thomas Muir. He was a determined enemy of the friends of political reform, and when the Government instituted a political prosecution against Muir, Lapslie turned on him and went to great lengths to furnish the Crown with evidence against Muir

The Manse, then occupied by Rev James Lapslie, was set on fire by locals in 1797
St Machans graveyard - final resting place of :
William Muir cousin of Thomas Muir

Rev James Lapslie

John McFarlan of Ballancleroch
(2) Ballencleroch
Now the Schoenstatt retreat and pilgrimage centre

John McFarlan of Ballancleroch, also known as the 'Liberal Laird'. He passed as an advocate in 1787 and attended the Western Circuit with his friend Thomas Muir of Huntershill. He was a celebrated figure in relation to the Glen. He opened his lands to the public in 1785, an act of unprecedented kindness that won him much respect, although not with all his neighbours
(3) Lennoxtown
During the 1790s many of the Campsie Parish calico print workers supported Thomas Muir of Huntershill in his campaigns to establish democracy in Scotland, and a Reform Society was set up in Lennoxtown in 1792

Lennoxtown Friendly Victualling Society evolved from the Reform Society

Campsie Parish Church. Parishioners who were offended at the appointment of Mr. Lapslie as minister in 1784 decided to leave the old church at St Machan's graveyard and form the Relief Church. The site of the Relief Church is now occupied by the modern Campsie Parish Church, in Lennoxtown Main Street
(4) Milton of Campsie
In 1786 a ninety-nine year lease was agreed between John Kincaid of Kincaid House and two Glasgow merchants for a portion of his lands. TA calico printing works was established, known as Kincaidfield

Pioneers in Reform, a Reform Society, was set up after Thomas Muir's spoke to a large crowd of weavers and calico print workers at Kincaidfield in 1792

At Muir's trial, the list of defence witnesses included six workers from Kincaidfield: John Buchanan (foreman), Robert Henrie (printer), Smollet McLintock (block cutter), James McGibbon (printer), Patrick Horn (printer) and John Edmund (print cutter)
(5) Birdston & Hayston
Muir's ancestors were farmers from Ayrshire who purchased land at Birdston about 1650

They built dwellings facing each other

Birdston Farm House still stands today. Its design is very similar to that of Huntershill House

James Muir (Thomas's father) owned property and land in both Birdston and Hayston

Birdston

, was the birthplace and residence of the Campsie poet, William

Muir
(6) Kirkintilloch
Weavers and inhabitants from Kirkintilloch supported Thomas Muir and a Reform Society was set up in 1792

The Auld Kirk Museum. The Rev William Dunn, who was the Kirkintilloch Parish Minister at the time, spent 3 months in the Edinburgh Tolbooth for ripping pages from a book that recorded the minutes of a meeting of the Reform Society attended by Muir
(7) The Stables, Glasgow Bridge
8) Cadder Church
Thomas Muir was an elder of Cadder Parish Church

He represented the Cadder congregation when they fought local landlords who wanted to impose their choice of minister on the congregation. The General Assembly eventually ruled in Muir's favour
(9) The Forth and Clyde Canal
Regular passenger transport services on the Forth and Clyde Canal were started by the Canal Company in 1783

People used the canal as a mode of transport to attend Thomas Muir's Trial

William Muir's poetry contains many references to the canal

Canal trips and events with the Forth and Clyde Canal Society
(10) Bishopbriggs
Home of Thomas Muir of Huntershill

Permanent Thomas Muir Exhibition at Bishopbriggs Library

Exhibition includes a sculpture of Thomas Muir by Alexander Stoddart
(11) Huntershill Village
(12) Huntershill House
The family home of Thomas Muir of Huntershill

An important example of a Georgian House built about 1765